Coaching/Teaching
Swann started his career as an educator early. While in college, he taught swimming, CPR, and advanced lifesaving. He took on an internship at the Harriet Eisman Community School in Long Beach, NY and somehow found himself teaching video production to high school students. All of this was before graduating with a Bachelor of Arts in Mass Communications from Hofstra University.
Since then, Swann has taught science in classrooms and on stage as Solar Swann. He also teaches  moviemaking & video creation after-school classes and camps for children through Talk to the Camera. Also, as a Physical Examination Teaching Associate, Swann teaches medical students at UCF College of Medicine how to give physical examinations.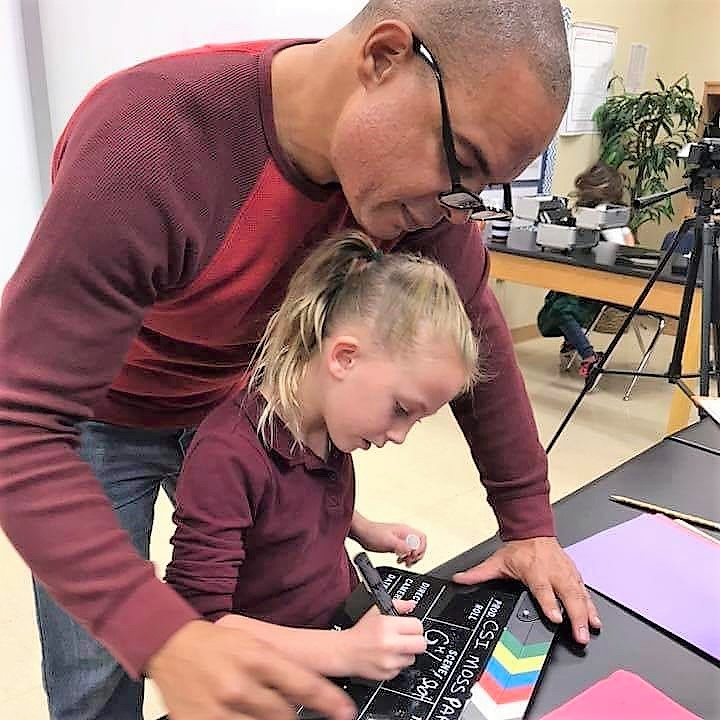 Talk to the Camera Studios
On-Camera Acting Workshops
Through Talk to the Camera Studios, Swann hosts an ongoing acting workshop, he helps adult actors develop their skills before the camera and navigate the tricky business of acting. Using his experience as an actor, director and casting director along with his status as a filmmaker, he not only helps his ensemble of actors excel at their craft but also creates opportunities for them to use their skills and beef up their reels. Make sure to follow @OfficialT2TC on Facebook and Instagram to see the progress of their latest projects.
Effective Acting for the CIT Roleplayer
Drawing on his experience as a Crisis Intervention Team roleplay actor, Swann developed his own CIT Acting workshop, "Effective Acting for the CIT Roleplayer". Swann has been teaching his CIT Acting workshop to professional actors, civilian volunteers and to correctional officers across the country since 2015.
He was also selected to deliver his workshop to attendees of the 2019 and 2020 CIT International Conferences securing his spot as a leader in the industry.
Since COVID-19, Swann has adapted his workshop for virtual delivery and now, it is not only available to agencies but also to individuals who want to benefit from this training. For information on the virtual workshop, visit https://talktothecamerastudios.thinkific.com/courses/effective-acting-for-the-roleplay-actor
To discuss group discounts or bringing this workshop to your facility, contact Swann today.