Crisis Intervention Teams
As a professional actor who is certified in Mental Health First Aid USA, Swann has been an actor in Crisis Intervention Team and Officer Assessment roleplay since 2009. His experience with CIT training is quite extensive.
As a contractor for the National Institute of Corrections, Swann has contributed to the development of at least a dozen CIT programs.
He has acted in training scenarios as well as facilitated scenarios as the coach. He has informally coached and trained facilitators and actors which led him to develop his own Actor's workshop, "Effective Acting for the CIT Roleplayer".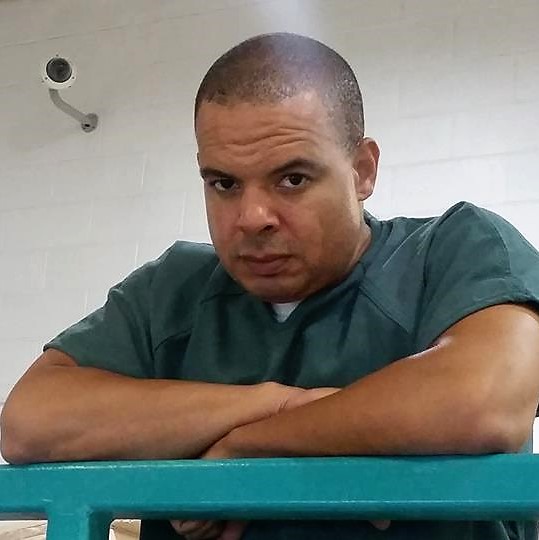 Law enforcement agencies that Swann has served include…
Arapahoe County, CO Sheriff
Clark County, WA Sheriff
Colorado Springs, CO Police
Denver, CO Police
Denver, CO Sheriff
Douglass County, CO Sheriff
Florida Department of Corrections
Jefferson County, CO Police
Los Angeles County, CA Sheriff
Louisiana Dept of Corrections
Maryland Dept of Correctional Services
Massachusetts Department of Correction
Missouri Dept of Corrections
Nebraska Dept of Correctional Services
New Haven, CT Police
New Jersey Department of Corrections
Ohio Dept of Rehabilitation and Correction
Seminole County Sheriff
South Carolina Corrections
Texas Department of Criminal Justice
Virginia Department of Corrections
West Virginia Division of Corrections
Wisconsin Department Of Corrections
Effective Acting for the CIT Roleplayer
Swann has been teaching his CIT Acting workshop to professional actors, civilian volunteers and to correctional officers across the country since 2015. In fact, after working as an actor for the State of Texas as part of the Texas Mental Health Initiative, Swann was asked to deliver his acting workshop to the attendees. The workshop was so well received that Swann was brought back to deliver the workshop to more officers and continues to support the Texas Department of Criminal Justice as a CIT consultant.
Aimee Crockett – Project Coordinator Correctional Management Institute of Texas
"The workshop was so valuable to our trainers! We intend to hold the Master Trainer training session on an annual basis… I would like to keep you (Swann) on that agenda. "
For the past 2 years, Swann has been selected to deliver his workshop to attendees of the CIT International Conference. He is recognized as a leader in the industry.  In January of 2020, he delivered an 8-hour workshop to the Lubbock, TX Sherriff's Department which was covered by the local news. (see video)
Since COVID-19, Swann has adapted his workshop for virtual delivery and now, it is not only available to agencies but also to individuals who want to benefit from this training. For information on the virtual workshop, visit https://talktothecamerastudios.thinkific.com/courses/effective-acting-for-the-roleplay-actor
To discuss group discounts or bringing this workshop to your facility, contact Swann today.
Standardized Patient
Swann has also worked as a Standardized Patient in medical and psychological cases, since 2014, for Rocky Vista University, University of Central Florida and Seminole State College. In 2017 he took his work with medical students to the next level by becoming a Physical Examination Teaching Associate for the UCF College of Medicine. In that role, he actually teaches medical students how to give various physical exams!
Corporate Training
Rounding out his roleplay acting experience, Swann also acts in training scenarios for corporate sales teams that are designed to teach the participants different personality styles and how to communicate effectively with them. For more information on that type of training, contact Dramatic Training Solutions and tell them Swann sent you.